Workers' Compensation
Oklahoma Workers' Compensation Attorney John P. Melot is experienced in laws pertaining to on-the-job injuries, knowing how to protect you and your family.
It is imperative that you do the following immediately if you have suffered an on-the-job injury:
Report the injury to your supervisor.
Request an accident report to fill out.
Request medical treatment from your employer.
Taking these initial steps immediately will help us to promptly obtain medical treatment and weekly compensation for you.  Please contact me for your free consultation.  There is no fee for my services unless we obtain a settlement or judgment for you in your case.  The rate is 20% plus costs associated with your successful recovery.
The world of workers' compensation law has its own language with terminology you probably will not understand.  Some categories of compensation you may be entitled to include:
Temporary Total Disability (TTD) – weekly compensation during periods you are unable to work
Permanent Partial Disability (PPD) – benefits awarded if you have sustained a permanent injury
Permanent Total Disability (PTD) – benefits awarded if your disability prevents you from ever returning to work
Continuing Medical Maintenance (CMM) – continuing medical treatment after your permanent release
Disfigurement – benefits for disfigurement of a body part
Vocational Rehabilitation – re-training benefits if you are unable to return to your pre-injury employment
Multiple Injury Trust Fund (MITF) – benefits to injured workers who are unable to return to work because of multiple injuries
Death Benefits – benefits paid to the surviving spouse, children, and dependents
Temporary Partial Disability (TPD) – partial weekly benefits if a worker is only able to work part-time
The insurance carrier is not likely to advise you of all the possible categories of benefits you are entitled to.  They will send you to the doctor of THEIR choice – one that may not be beneficial for your treatment and recovery.  By law, every injured worker is entitled to one change of physician if they are not satisfied with their medical treatment.  You will need to hire an attorney sooner rather than later to obtain the best medical treatment and to maximize your settlement.
Most employers have been well educated by the insurance companies on how to avoid paying workers' compensation benefits.  Do not be persuaded into using your health insurance to pay for your medical treatment.  This is a common trap innocent working individuals fall into.
Workers' Compensation includes on-the-job injuries, wrongful death due to work injury, as well as other physical injuries which were acquired while on the job.
On-the-job injuries can include: wrongful death due to work injury: back, neck, shoulder, arm, foot, leg, knee or hand injuries; traumatic brain injuries, oilfield accidents, hearing loss; disfigurement; amputation; traumatic brain injuries; vision loss; hip injuries; radiculopathy; herniated disc injuries; ruptured disc injuries; abnormal discs; torn rotator cuff injuries; carpal tunnel; torn ligaments; torn ACL or MCL; lifting injuries; crush injuries; as well as work-related back surgery; neck surgery; shoulder surgery; knee surgery; brain surgery; surgery to arms, hands, feet, legs, head, face; and any other work-related injury.
No Recovery – No Fee!
Auto Accidents
If you or a loved one has been involved in an automobile accident, it is imperative to hire an attorney immediately.  Automobile accidents include the following:
Auto Accidents
Truck Accidents
Motorcycle Accidents
Commercial Vehicle Accidents
Pedestrian Accidents
Bicycle Accidents involving Motor Vehicles
Boating Accidents
ATV Accidents
Before you do anything, I need to immediately begin my investigation and accident reconstruction.  The insurance adjuster will be calling you to take a statement from you that could affect your rights, and they will ask you to sign an unrestricted medical release allowing them access to your entire medical history, which they are NOT entitled to.  The insurance industry is very well-trained at eliminating certain elements of your damages based on your initial statement.  In a personal injury case you may be entitled to the following elements of damages:
Physical and Mental Pain and Suffering
Disfigurement
Medical Bills
Lost Wages
Loss of Future Earning Capacity
Loss of Consortium
Punitive Damages
It is imperative that I begin an immediate investigation to determine all applicable coverages available to you.  There may be multiple parties at fault, and you may be entitled to collect your damages from multiple sources.  The insurance carriers will bully you and not fully disclose certain coverages that may exist that you will never know unless you hire me.  Some drivers are not insured at all, and most do not have sufficient coverage to pay for all your damages.  In those cases, you may have Uninsured/Underinsured Motorist coverage that could apply without affecting your rates.  This area of the law is very complicated, and an expert can help you navigate through this issue while protecting your rights.
Wrongful Death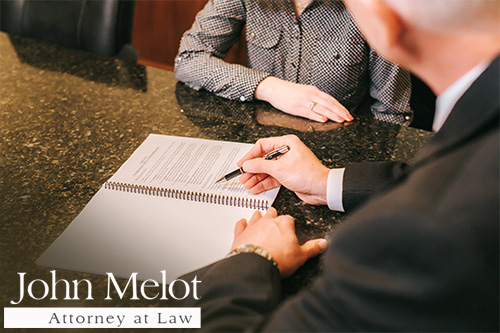 When you have lost a loved one as the result of an accident, our firm can assist you.  Please contact us immediately to help preserve crucial evidence that may only be available for a short time.  Oftentimes these accidents are investigated by law enforcement and the Occupational Safety and Health Administration (OSHA), and we need to make immediate contact with any investigative agency to collect photographs, witness statements, and any findings on the cause of the accident.
A probate action must be filed appointing a personal representative to initiate the case against the party at fault.  We will guide you through the entire process of your claim, taking some of the stress off you and your family in such a devastating circumstance.
The following people may be entitled to pursue a wrongful death action:
Surviving spouse
Children
Parents
Siblings
Next of kin in certain situations
You may be entitled to collect damages including the following:
Medical and burial expenses
Grief and loss of consortium of the surviving spouse
Mental pain and anguish suffered by the deceased
Financial loss due to loss of future earning capacity
Grief and loss of companionship of the heirs
Punitive damages in appropriate cases
Please allow my firm to help your family through such a critical time.  We work on a contingency fee basis, and if I do not collect anything for you, you will not owe me anything. Please contact me today for a FREE initial consultation.
Estate Planning, Trusts and Wills
Comprehensive Estate Planning Packages
Trusts

Our firm offers comprehensive estate planning packages for your entire family.  After a consultation to determine your goals and needs, we formulate the plan that will work best for you at a competitive price. Oftentimes families want to avoid the cost of probate by forming a trust, because a trust can pass your assets directly to your beneficiaries without having to go to court.  Not only do trusts avoid the time and expenses of probate, they also provide more privacy for the family.  A trust is simply a legal document that we prepare for you.  We can also assist you in filing the deeds and necessary documents to fund your trust to carry out your wishes.  Regardless of the size of your estate, a trust is usually the most cost effective way of passing your assets to your intended beneficiaries.
Wills
An alternative to forming a trust is to execute a will. We can determine your goals for your estate and designate the beneficiaries of your estate to carry out your wishes.  A will requires you to appoint a personal representative to handle the affairs of the estate in probate.  Our firm will assist you in filing the probate action in district court, guiding you through the various steps of probate:  appointment of Personal Representative and determination of heirs and beneficiaries, giving notice to creditors, inventory and appraisal, and final distribution of assets to designated beneficiaries. The probate process has these various stages and notices required by law, and the assigned judge will be required to sign off on all orders.
Durable Power of Attorney
We also recommend that all our estate planning clients execute a durable power of attorney.  A durable power of attorney allows you to appoint a family member to make legal decisions on your behalf if you become unable to do so in the future.  The typical scenario entails elderly family members who become unable to make legal decisions for themselves as a result of Alzheimer's/dementia or some other disease affecting mental functioning.  The durable power of attorney would allow the appointed person to pay household bills, medical bills, and nursing home bills of the disabled relative.  If a durable power of attorney is not in place already when someone becomes legally incompetent, a guardianship lawsuit has to be filed in district court costing the estate thousands of dollars.
Living Will/Medical Power of Attorney
A living will (sometimes referred to as a medical durable power of attorney) allows you to designate the type of medical care you want to be administered by your treating physicians in the event you become mentally unable to express your wishes.  Many people want to take the burden off their relatives in making critical medical decisions once they develop an incurable, irreversible health condition.  You can designate well in advance if you do not want to receive intravenous feedings, electric shock treatment, or artificial respirators to prolong your life when there is no reasonable expectation of recovery.  This will allow you to maintain your dignity and lift the burden from your family of making these decisions in a very emotionally difficult situation.  You can also appoint a representative for less critical situations when you might only be temporarily unable to make medical decisions for yourself.
Every estate planning package is unique depending on the client's needs and assets. We would like the opportunity to meet with you to help you form an estate planning package that best meets your needs.