John Melot is the founder of Melot Law Firm.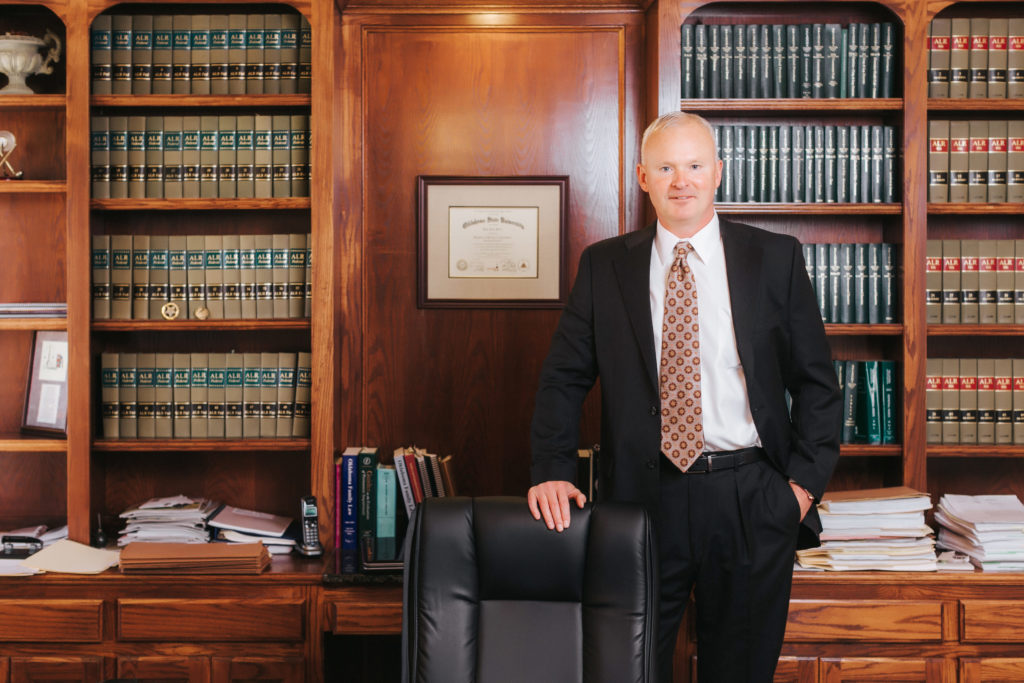 My firm originated in 1996 and began my career representing large insurance companies. Through that experience I was inspired to represent the individuals who were getting taken advantage of by Corporate giants. The insurance companies will gladly accept our premiums, but in most cases will not pay hard working, deserving Oklahomans. I have always enjoyed representing the underdog. These billion dollar insurance companies know they can out-spend you and try to get you to settle your case for less than what it is worth. It is my mission to protect you from this happening to you.
Presently, I devote all my practice to helping people who were injured on the job, auto accidents, wrongful death, catastrophic injuries, motorcycle accidents, trucking accidents, and personal injury claims.
I also provide services for estate planning, wills and trusts.
My number 1 goal is client satisfaction. When you contact my office you will speak to me personally and not some staffer, like most other firms. We have instituted an office policy that I personally return all phone calls within 24 hours. It is my pleasure in personally handling your case.
I was born in 1968 in Corydon, Iowa and grew up on a farm in Lexington, Oklahoma. I obtained my undergraduate degree in Agricultural Economics from Oklahoma State University. I was given the Order of Omega award in college, which represents the top 3%. I went to Law School at Oklahoma City University and graduated with a Juris Doctorate Degree in 1993.
I have served in many leadership roles throughout my life and feel it has prepared me to better serve you. I am a member of the Oklahoma Bar Association, American Bar Association, Oklahoma Trial Lawyers Association, and am admitted before all Oklahoma Courts.
If you need legal advice contact me immediately.
John P. Melot, P.C.
1601 E. Veterans Memorial Highway (Hwy 62)
Blanchard, Oklahoma 73010
Ph. 405.485.4620
Fax 405.485.4641